Several people have inquired how I cope with norwegian winter. It's a difficult question to answer. Because for us it's kind of just how it is. Dark in winter. Light in summer.
(scource this is polar light seen from Lofoten - much longer north from where I live)
But norwegians certainly have developed some strategies to cope with the darkness:
Decorate, prepare, celebrate and get totally crazy about christmas the whole month of December - and before you realize the darkest month has gone by.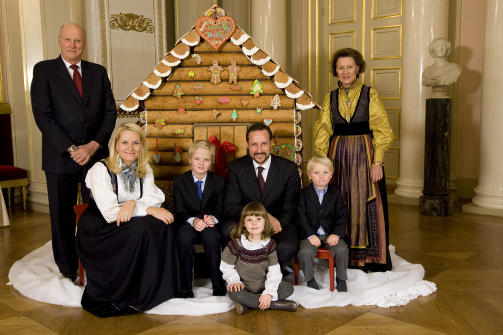 Put as many lamps of all sorts and sizes you can imagine into your livingroom.
Truly believe there is no such thing as bad weather - just bad clothes and
truly believe the best playground for children is nature and they have to play outside everyday - even if it's dark.
( Did you know that three times 15minutes in a week of sunlight is enough for producing Vitamin D?)
invest 100 Kroner to get some fresh tulips from the Netherlands in January/February
(I actually have a lovly bunch of tulips on my diningboard but it's too dark to get a picture now :)
as soon as the first sunrays warm the air in spring digg out the bikini and get as much sun as possible
It's not very expensive to travel to Spain/Turkey or other places in southern Europe. So many travel there for a vacation during the winter month. Many retired norwegians actually live in Spain.
But I really do long for spring!
Do you have any tips on how to get through the dark winter month?